Skip to Content
TMJ / Sleep Disorders / Snoring
Compassionate Dental Care for TMJ & Sleep Disorders
Are you or a loved one in pain due to TMJ disorder? Are you having trouble sleeping because of irregular breathing problems or intense snoring during the night? Dental-related complications can often compound a variety of health problems, but our expert dental team can help. South Shore Dental in Kingsville, ON is proud to offer effective relief to those who live with TMJ and sleep disorders. Among our comprehensive range of dental services are specialized treatments focused on treating patients suffering from prolonged jaw pain and, inconsistent sleep.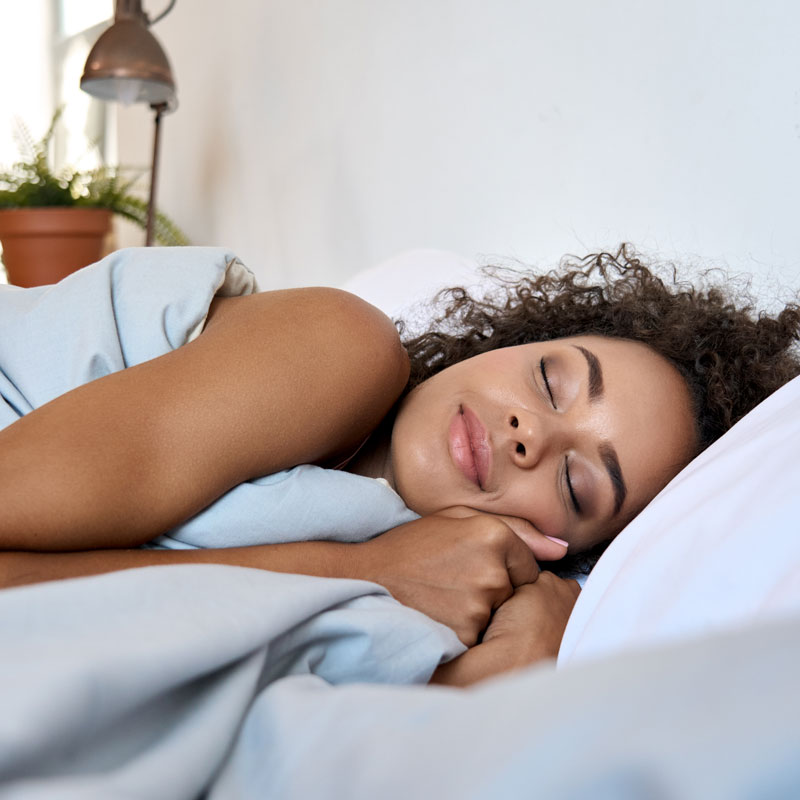 Dramatically Improve Your Sleep
Temporomandibular joint dysfunction (TMJ) and sleep disorders such as excessive snoring and irregular breathing patterns can wreak havoc on your quality of life. South Shore Dental is here to help! We have the advanced capabilities to produce custom-fitted corrective appliances, and other innovative solutions that will make all the difference in your daily comfort! Learn more about our TMJ and sleep therapy services and discover the relief you deserve.
Breathe | Sleep | Heal | Live
Our practice is led by Dr. Lisa DiGioia, who has extensive training in treating TMJ and sleep disorders in both adults and children for over two decades. Dr. DiGioia has trained under world-class leaders in the field and has the distinction of being recognized as a Centre of Excellence by TMJ Sleep Therapy International. No matter what your oral health condition may be, we have the knowledge and expertise to provide the most effective form of treatment specific to your unique circumstance. Our team can't wait to give you the personalized service you deserve! Get in touch with our friendly and compassionate staff today, and we'll be happy to fit you in so we can see you as soon as possible!
Issues With Snoring?
One of the most common concerns patients come to us with is loud snoring. We are able to "silence your snore" using our state-of-the-art laser treatment. Contact our office today to learn more about this treatment and see if it may be a fit for you.
Contact South Shore Dental to Schedule Your Appointment