Skip to Content
Emergency Dentist Kingsville
Emergency Dentist in Kingsville
South Shore Dental provides reliable and professional emergency dentistry in Kingsville. If you're experiencing a dental emergency or looking for an emergency dentist in Kingsville to address tooth pain, toothache or discomfort, don't suffer any longer, call the team at South Shore Dental. Some dental emergencies should be treated as soon as possible to avoid worsening the situation, which is why we commit to being available when you need it. We will work with your schedule to fit you in as quickly as possible and provide the relief you need to return to living life comfortably!
At South Shore Dental in Kingsville, we're proud to provide emergency dental services our patients can count on. We know dental emergencies can be intensely painful. When you're in distress because of an oral health issue, let our team of dental professionals put an end to your tooth pain. Our dental practice offers convenient hours, direct insurance billing, and world-class emergency dental care that will restore your comfort and quality of life. Don't wait! Call to book your appointment today.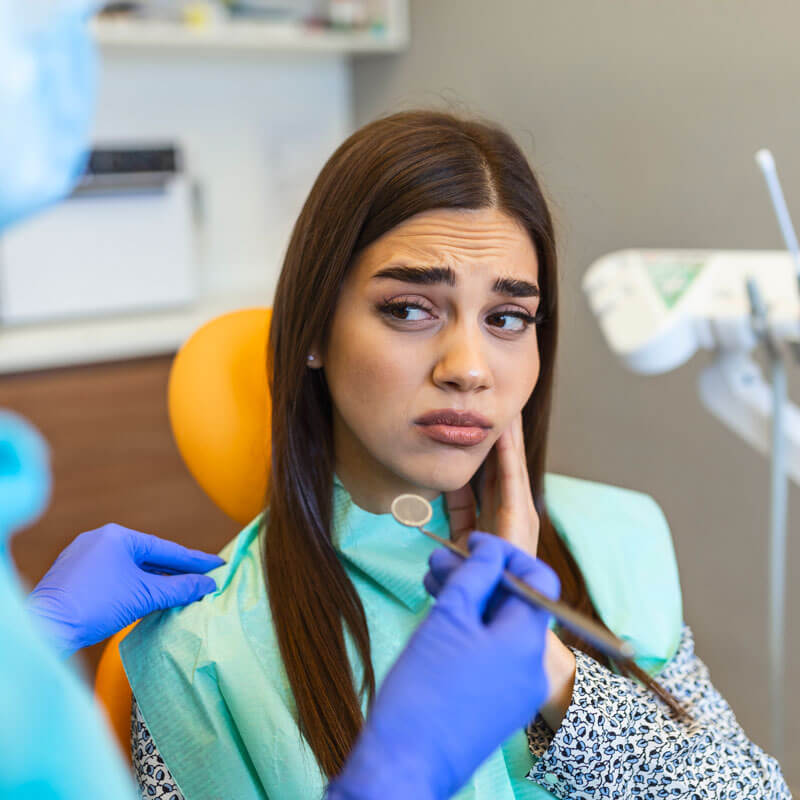 Emergency Dental Care
Relieve Your Tooth Pain Today to Exceptional Emergency Care You Can Rely On
Our compassionate staff has over 20 years of experience so you can feel confident that you and your family will receive the emergency dental care you need when you need it. Our staff at South Shore Dental are highly skilled in adapting to our patients' unique needs. We will perform a comprehensive examination to determine the underlying cause of your pain and provide appropriate recommendations so you can make the most informed decision. We go above and beyond to ensure your comfort is our top priority! We will work quickly to resolve your concerns so you can get back to eating, sleeping, and experiencing everyday life with enjoyment. Discover fast, effective relief from minor to severe dental issues such as:
Cracked Teeth
Chipped Teeth
Broken Teeth
Wisdom Teeth Pain
Crown Repair
Denture Repair
Tooth Pain
Emergency Root Canals
Tooth Abscesses
Tooth and Gum Infections
Knocked-Out Teeth
Severe Toothaches
Broken or Lost Dental Restoration Work
Redefining Excellence in Modern Dentistry
At South Shore Dental, we're more than just an accomplished dental practice. Our team is a dynamic group of friendly and talented individuals ready to provide the highest degree of care our patients deserve. We want you to live life with a happy, healthy smile. In the event of a dental-related emergency, put our decades of combined knowledge and expertise to work for you. Get in touch with us today and get fast relief from your tooth pain!
Contact South Shore Dental to Schedule Your Appointment