Skip to Content
Pediatric Orthodontics and Invisalign
Orthodontics for All Ages
Create a brilliant smile that will last a lifetime. Orthodontic care is a popular and highly effective method of dental treatment used to enhance the health and appearance of your smile over time. We'll help you reach your desired outcome! Our dental practice at South Shore Dental we offer Invisalign for patients of all ages in Kingsville, ON and the surrounding communities. If your teeth are in need of an adjustment, we have a variety of orthodontic appliances designed to address crooked teeth, jaw placement, breathing problems, and much more.
We proudly use the latest, most sophisticated orthodontic techniques to achieve stunning results over the course of treatment. As our patient, you'll be treated by friendly staff who will ensure your experience with us is as pleasant and painless as possible. If you think you could benefit from our orthodontic care, let us help you go through your options. Get in touch with us today to schedule a consultation.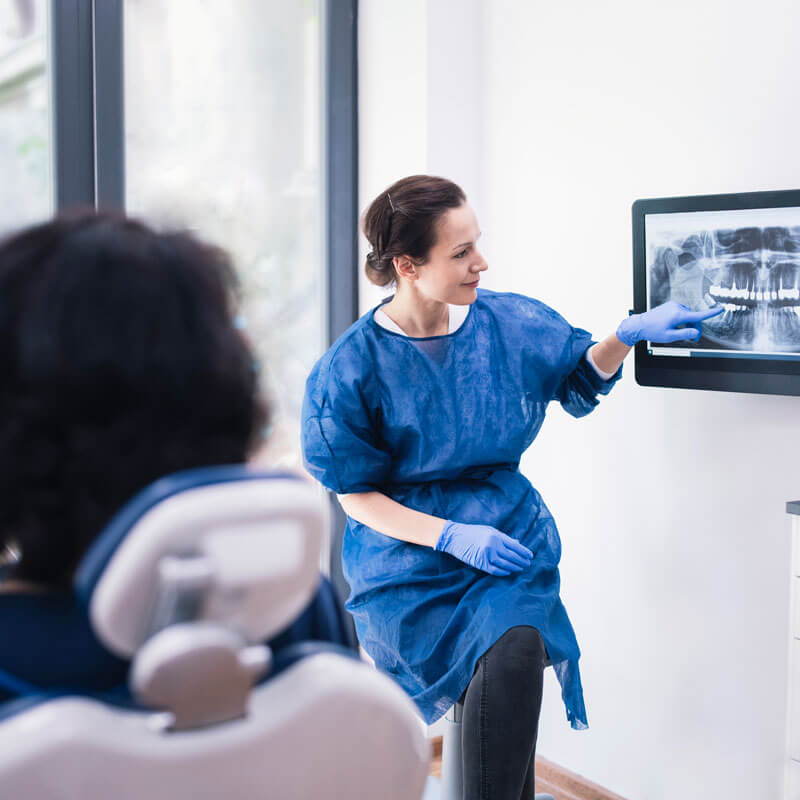 Personalized Care You Deserve
Orthodontic treatment functions not only as a great method for correcting cosmetic imperfections but also for optimizing overall health. Orthodontic appliances such as Invisalign are designed to gently guide your teeth into the ideal position and gradually improve your smile. Our dental team at South Shore Dental is extensively trained and experienced in orthodontics, offering some of the most technologically-advanced orthodontic appliances of today. Although we no longer carry traditional braces, we are pleased to provide more advanced alternatives, including Invisalign and a variety of customized corrective devices for patients at any stage in life. We can't wait to help you discover the difference! We'll develop a custom treatment plan focused on your unique needs and provide you with personalized care every step of the way. Get started today!
Treatment Plans We Focus On
Invisalign
Invisalign is the perfect way to straighten your teeth without people realizing you're doing it. Using 3D computer imaging technology, we'll produce a series of removable aligners that steadily correct your teeth without using wires or brackets.
Breathing Patterns
Your teeth, jaw, and mouth all affect the way you breathe and vice versa. We can present you with several options to help improve your breathing pattern.
Early Age Corrective Appliances
Your child may be too young for full braces, but it's never too early to manage their oral health. We provide early-age corrective appliances designed to prevent poor oral habits, jaw development complications, and signs of crowding.
Your New Smile Awaits
At South Shore Dental, we're a proud provider of exceptional dentistry solutions for patients of all ages. We are dedicated to improving patients' quality of life by dramatically improving their oral health. If you or a loved one is ready to begin the journey to a new and beautiful smile, we're excited to help you get started! Call or email us to schedule a consultation today.
Contact South Shore Dental to Schedule Your Appointment